Financing Options
We accept all major credit cards (Visa, Mastercard, American Express and Discover), flexible spending accounts, and offer affordable financing through Alphaeon credit.
YOUR BEST YOU IS CLOSER THAN YOU THINK
With the Alphaeon Credit card*, you'll find a wide array of monthly payment options to help your reach your individual goals.
The Alphaeon Credit card allows you to move forward today without delay. Plus, with special financing options not available with other credit cards, you may find the Alphaeon Credit card is the better way to pay.
With the Alphaeon Credit card, you can receive the care your physician recommends with flexible payment options that fit your lifestyle. Apply today so you can focus on looking, feeling, and being your best.
With the Alphaeon Credit Card*, You Get:
• A wide array of monthly payment options to help you reach your individual goals
• Special financing plans that are not always readily available with traditional credit cards
• The ability to use your card again for yourself or family members with no need to reapply and no annual fee
*Subject to credit approval and availability. Purchase must be made using the ALPHAEON CREDIT Card Account. ALPHAEON CREDIT Card Accounts are offered by Comenity Capital Bank which determines qualifications for credit and promotion eligibility. Account must be in good standing at the time of purchase. At no time will the minimum payment due be less than $27.00. Minimum interest charge is $2.00 per credit plan. Standard variable APR of 28.99%, based on the Prime Rate. Comenity Capital Bank issues ALPHAEON CREDIT Card Accounts, which can be used with participating physicians.
Navigating Insurance Coverage
& Payment Options
At Albemarle Eye Center, we are committed to working with you and your insurance provider to navigate your coverage, discuss financing options, and come to a solution that gets you treatment as soon as possible.
Figuring out finances can be stressful, and your vision care procedure should not have to wait. Because of this, Albemarle Eye Center and Dr. Jitendra Swarup's team offer GreenSky patient resources as a financing option.
Financing can allow you to have your required procedure done immediately with an option to pay over time with monthly payments that will align with your budget. GreenSky patient resources allow you to enjoy the benefits of great vision with affordable and convenient payment options.
Get in contact with us today if you have any questions or concerns regarding affordable financing options.
Insurance Providers
Albemarle Eye Center works with a number of insurance providers to ensure that your procedure is covered and you can get the treatment you need as soon as possible.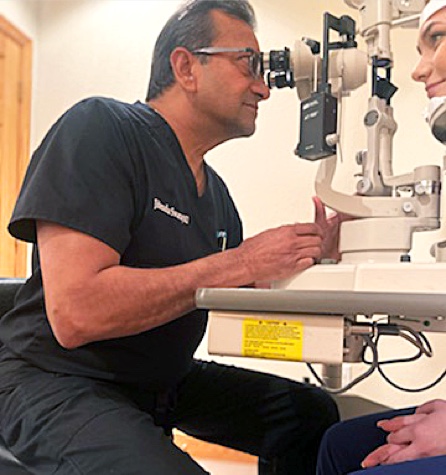 Albemarle Clinical Trials
At Albemarle Eye Center, our research department continues to take part in numerous FDA-monitored clinical trials.
We're committed to improving ocular health, which is why we're always on the search for new treatment options, medications, and medical devices that can benefit our patients.
Check us out on Facebook
[facebook-feed]


We are a proud partner of US Eye, a leading group of patient-centric, vertically integrated multi-specialty physician practices providing patients with care in ophthalmology, optometry, dermatology, audiology and cosmetic facial surgery.