Looking Out for Your Retina
The retina is a paper-thin tissue that lines the back of your eye and sends visual signals to your brain. Retina damage can cause permanent vision loss, and our team at Albemarle Eye Center is here to preserve your vision.
Our doctors recognize the importance of your retina and can detect a range of eye diseases and conditions using the latest retina technology.
Find out how we can create a treatment and prevention plan for you by booking an appointment with Albemarle Eye Center today.
How Does Your Retina
Work for You?
The middle of your retina is a highly specialized area called the macula. The macula is made up of millions of light-sensing cells that work together to produce your central vision. The purpose of the retina is to receive light that the lens has focused on, convert the light received into neural signals, and send these signals to your brain for visual recognition.
Because of the retina's crucial role in your vision, any damage to it can cause permanent blindness.
The retina is susceptible to many diseases, some of which can seriously threaten your vision. These diseases include retinal issues such as macular degeneration, diabetic retinopathy, retinal detachments, or flashes and floaters.
Our team at Albemarle Eye Center is equipped to diagnose and treat your condition.
Retina Conditions & Diseases
Treating retinal conditions and diseases depends on the specific issue you are dealing with and how severe it is. Prevention is the most effective way to preserve your sight from retinal problems in many cases.
The Importance of Retinal Health
Your retina is the home base of the many systems that support your vision. Monitoring your retina's health is essential to keeping your vision crisp and clear for years to come.
Learn more about how we can support your retinal health by booking an appointment with us.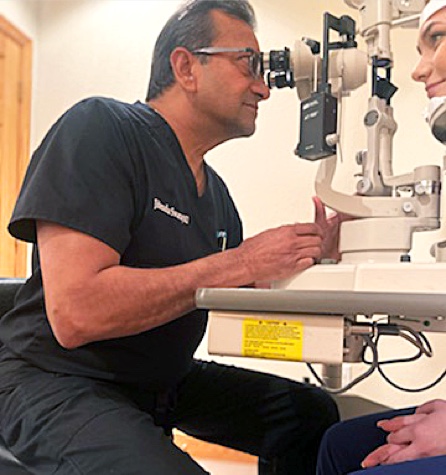 Albemarle Clinical Trials
At Albemarle Eye Center, our research department continues to take part in numerous FDA-monitored clinical trials.
We're committed to improving ocular health, which is why we're always on the search for new treatment options, medications, and medical devices that can benefit our patients.
Check us out on Facebook
[facebook-feed]


We are a proud partner of US Eye, a leading group of patient-centric, vertically integrated multi-specialty physician practices providing patients with care in ophthalmology, optometry, dermatology, audiology and cosmetic facial surgery.