Do you know anyone who could benefit from FREE sight-saving cataract surgery?
Cataracts are a debilitating condition, often leading to blindness if left untreated. Unfortunately, many people forgo this sight-saving surgery due to their inability to pay for treatment.

For over 30 years, US Eye practices have been participating in Mission Cataract/Operation Sight, an initiative designed to eliminate preventable blindness due to cataracts. Every year, our world-renowned surgeons and staff donate their time to provide hundreds of free cataract surgeries to our community members in need. The recipients have no insurance, Medicare, or Medicaid, and live below poverty level. Potential candidates undergo a comprehensive eye examination and, if financially qualified, are scheduled for surgery at our local surgery center.
We are excited to extend this program into Virginia, to be held at the Center for Visual Surgical Excellence, located at 208 Carmichael Way, Chesapeake, VA 23322. Cataract surgeons Jitendra Swarup, M.D., Paul Griffey, M.D. and Peter Mitrev, M.D. will perform the surgeries at our state-of-the-art AAAHC-certified surgery center.
We will perform the free cataract surgeries during National Sight Week, which takes place from October 9th – October 15th, 2022. The deadline to apply for the program is August 31st, 2022.
If you or someone you know is in need of this sight-saving surgery, please download an application by clicking here.
For more information, call 941.493.2020.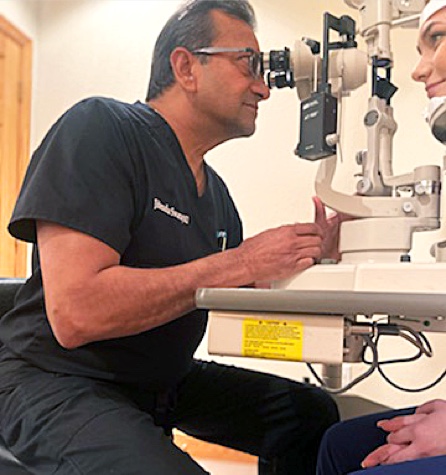 Albemarle Clinical Trials
At Albemarle Eye Center, our research department continues to take part in numerous FDA-monitored clinical trials.
We're committed to improving ocular health, which is why we're always on the search for new treatment options, medications, and medical devices that can benefit our patients.
Check us out on Facebook
[facebook-feed]


We are a proud partner of US Eye, a leading group of patient-centric, vertically integrated multi-specialty physician practices providing patients with care in ophthalmology, optometry, dermatology, audiology and cosmetic facial surgery.